The company History
Company profile
History,Company profile
The company was founded on 15.03.1955 Model Walzer von Engelhardt walzer.
What began as a small workshop with some woodworking machines, was the latest in 1967 with a 2-storey extension to a solid medium-sized companies with growing machinery.

In 1973 Ulrich waltz took over his father's business.
Whose successful work is now being continued by his son Erik waltz in the 3rd generation as CEO of Model Walzer GmbH since 1.1.2001.

With the expansion of our business from an initial 300 m2 to 1000 m2 we got room for new CNC milling machines. These modern CAD / CAM systems arise in the shortest lead times complex tools.
Direct data exchange with customers via various interfaces forms the basis for the design and production of models, molds and Werkzeugen.Unsere CAD software processes data in formats such as CATIA, STEP, IGES, DXF / DWG, VDA, STL and ACIS. We Foundry patterns are well prepared as various tools and prototype parts.
We are always at your professional advice on all technical issues and concerns aside.
Rely on our years of experience in model making foundry.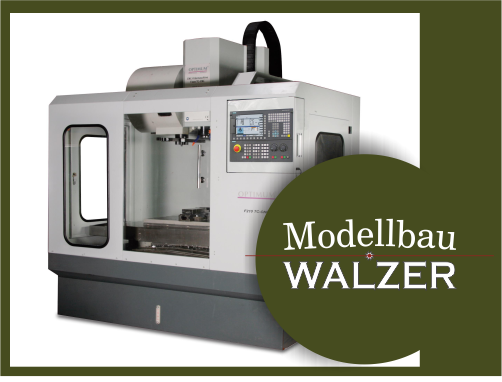 ---